32 Alder Road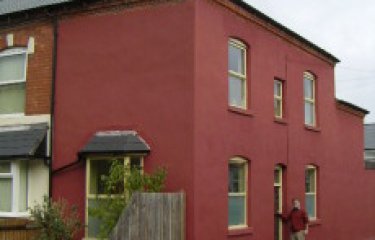 Energy-saving improvements
Property background:
This Victorian end of terrace 2 bed house was built in 1884. I liked the fact that the house had lots of windows and many facing south, so they let in a lot of natural light. However, the downside to this was that there was a tremendous amount of heat loss through the windows and also the solid walls. The house gained heat easily but also lost it easily, so it was very hard to heat in cold weather, resulting in poor comfort levels. One specific problem was that the end wall was beginning to move and crack, therefore I needed to do physical work to the house. It made sense to do the retrofit at the same time as this work and I was not going to do it without adding energy efficiency measures.

Key changes made:
After insulating the solid walls and installing double glazed windows, I had PV panels installed on the roof to generate my own electricity. Other energy saving changes included a new condensing boiler and low energy appliances and lights.
Location
32 Alder Road
Birmingham
B12 8BS
Opening times
This event has now finished.
Other homes nearby